Litteraturcamp
17.-29. juli 2023
Litteratur-
sommercamp
i Bergen
Er du interessert i å lese, skrive og/eller diskutere bøker? Er du nysgjerrig på hva som foregår i litteraturBergen?
Bli med på skriveverksted, fanzineverksted, lesesirkler, forfatterbesøk, gjesteskrivelærere og mye mer!
Litteratursommercamp holder til i Fosse-stova, innenfor Boksalongen på Litteraturhuset.
Fullt program ligger på litthusbergen.no
Litteratursommercamp støttes av Litteraturhuset i Bergen og Bergen kommune.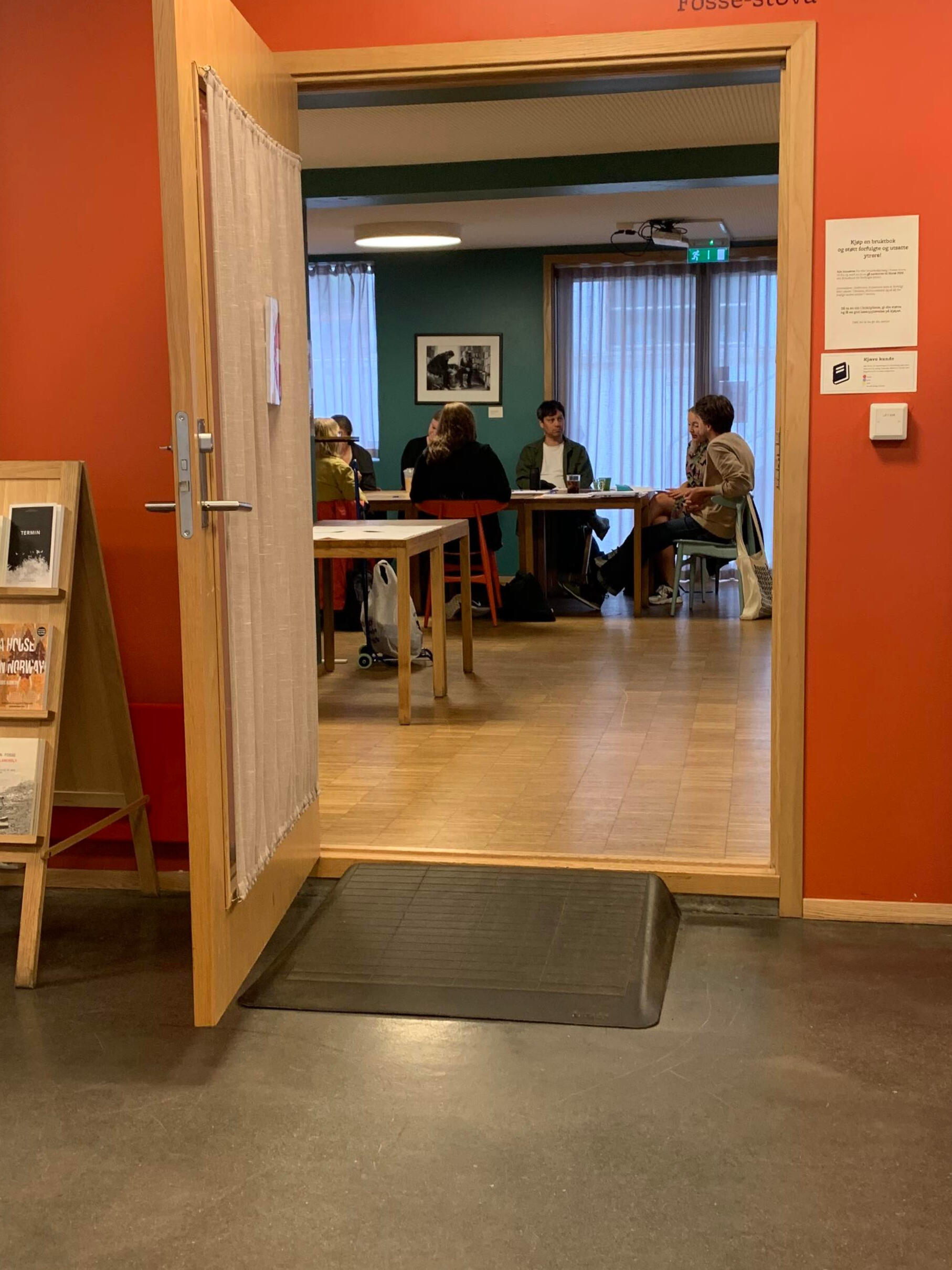 Mer om litteratursommercamp
17.-29. juli i Bergen
Velkommen til litteratursommercamp i Bergen!Alle arrangement er gratis, og du kan delta på så mange du vil.På dagtid blir det ulike skriveøvelser, diskusjoner, besøk og lesesirkler. Noen kvelder møtes vi for mer uformell sosialisering og litteraturprat rundt omkring i byen.Dette er lavterskel, avslappet, uhøytidelig og passer for alle, bare du er opptatt av litteratur.Skriveøvelsene er laget for at alle skal kunne få utbytte av dem, enten de er nybegynner eller profesjonelle.Vi har også et utvalg ulike lesesirkler, forfatterbesøk, temadager etc.Et kortreist, lokalt, bærekraftig og ikke minst litterært sommerferiealternativ!
Summercamp in English
July 17th-29th
in Bergen
Welcome to literaturesummercamp in Bergen!
Writing workshops, fanzinemaking, readings, visits from people in the local literature community, cowriting, and lots more.All events are free and you can join as many as you like.The morning sessions will consist of writing workshops, cowriting, book clubs,visits, talks etc.In the evenings join us for visits to various literary and cultural places of interest in Bergen.Literature Summer Camp is for everyone who enjoys reading and/or writing. It doesn't matter if you have no writing experience or write for a living. We aim to provide fun opportunities to experiment with text and socialize.A sustainable, local and literary summer holiday option!